The Candidates' Tax Plans by Richard Rubin and Katie Marriner
"No politician can fix everything.  You need to skill up if you want to change your situation."  -GC 
Presidential candidates in both parties are seeking ways to boost middle-class incomes, and they're all turning to the tax code as a main tool. Here's a look at how they would alter the tax code.
 Republicans Who Want To Revamp The Income Tax
Some candidates would retain a progressive income tax but cut rates and reduce the number of tax brackets. Lower rates are aimed at increasing the incentives for people to work and invest. In many of the plans, the gains are concentrated among high-income households. Most of the plans also collect less money than the current tax system does, which likely would increase or requiring spending cuts.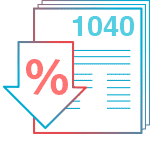 Lower rates for business and individuals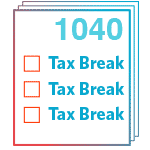 Remove or limit many tax breaks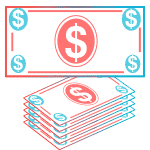 Continue taxing income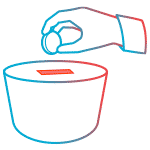 Preserve breaks for charity and often mortgages.
Top individual income tax rate

(current is 39.6%)

Business tax plan

(current corporate rate is 35%)

Other key features

Jeb Bush

28%

20%

for corporations

State and local deduction ended.
New break for lower-earning spouses.
Full and immediate writeoff of capital investments with no interest deduction.

Ben Carson

14.9%

14.9%

for all businesses

Abolishes all tax credits and deductions.
Eliminates taxes on estates, capital gains, dividends and interest.
Tax rates apply above 150% of federal poverty level.

Chris Christie

28%

25%

for corporations

Caps most deductions.
Says his plan would be revenue neutral.

John Kasich

28%

25%

for corporations

Full writeoff of capital investments.
Expand earned-income tax credit.

Marco Rubio

35%

25%

for all businesses

No taxes on capital gains and dividends from new investments.
Adds a $2,500 child tax credit.

Rick Santorum

20%

20%

Consolidates deductions and creates a $2,750 per-person credit.
Adds tax breaks for manufacturing.

Donald Trump

25%

15%

for all businesses

Removes individuals with income under $25,000 and married couples under $50,000 from income tax.
Republicans Who Want Something Huge and New
These plans would mark dramatic departures from the way the U.S. has collected revenue for many decades. One goal, proponents say, is to produce big economic gains by increasing the tax advantages for saving and investing. Those changes would shift some of the tax burden to retirees and to lower-income households, who spend a greater share of their income and have less ability to save than do higher-income taxpayers. These plans would likely increase budget deficits or require significant spending cuts.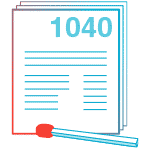 Blowing up the current system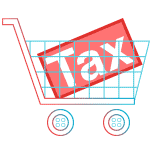 Replacing with consumption tax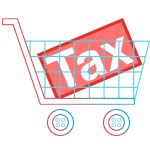 Taxes fall more heavily based on what you spend, not what you make.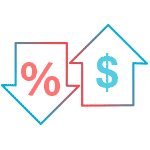 Lower income tax
Top individual income tax rate

(current is 39.6%)

Business tax plan

(current corporate rate is 35%)

Other key features

Ted Cruz

10%

16%

value-added tax

Keeps mortgage and charity deductions and adds tax-deferred savings accounts.
Businesses will be able to deduct investments.

Carly Fiorina

N/A

N/A

Says she would take the thousands of pages in the tax code and replace them with three.

Mike Huckabee

Replaced with national sales tax
Replaced with national sales tax

All households get monthly payment to cover basic expenses.

Rand Paul

14.5%

14.5%

value-added tax

Preserves mortgage and charity breaks on income tax and low-income credits.
Businesses can deduct investments.
Democrats seek money to expand programs
Democratic presidential candidates tend to view tax policy as an instrument for their broader aims. They have proposed to raise taxes on high-income households and use the money to expand programs and provide aid to middle-income and lower-income families.
Hillary Clinton

Higher capital gains rates on assets held for one to six years.
Cap on some tax breaks for high-income households
Buffett Rule of minimum 30% tax rate on top-earning taxpayers
Tax on high-frequency trading
4% "Fair Share Surcharge" on taxpayers making more than $5 million a year.
Debt-free tuition at public colleges
Infrastructure plan to rebuild roads and bridges.
Expanded childcare assistance

Bernie Sanders

0.2% payroll tax increase to pay for family leave program
Estate tax starting at $3.5 million instead of $5.45 million.
Financial transactions tax
Impose Social Security payroll tax on wages above $250,000
Health plan requires new 6.2% business payroll tax, 2.2% income tax for all and top rates up to 52%.
Expanded Social Security benefits
Free tuition at public colleges
Universal health care and child care

Martin O'Malley

Impose Social Security payroll tax on wages above $250,000
Create a financial transactions tax
Increase aid to students with goal of free public college attendance
Expand Social Security benefits
Originally Posted on WSJ.com 
(Visited 23 times, 1 visits today)
About The Author