How I hit 3.3m views on my articles on LinkedIn—and how you can become an Influencer, even without the title
LinkedIn launched in 2003 and has grown into the single largest professional network the world has ever seen with over 450 million users. The goal is to connect the world to economic opportunity. It's a place for both employees and employers to meet up, and it's a place for you to network and prospect. LinkedIn is like a digital business card where I can make myself known to others—it's truly a great prospecting tool.
If you just threw up your resume on LinkedIn and that's it, you're doing it wrong. It's not a place to just passively post your resume. I don't care about your resume. If you want to get more out of LinkedIn you have to start using it. I maxed out at 30,000 connections a long time ago and have over 64,000 followers on top of that—purely from taking massive action. That means posting content and finding prospects who need your product or service. In 2016 alone, I published 311 articles that had over 3.3 million views. That's an average of 10,721 views per article. You'll never get that kind of exposure just posting once in a while or taking anything but MASSIVE action.
The LinkedIn Influencers program launched in 2012. It has global thought leaders give their professional insights with LinkedIn's members. There are around 750 Influencers and to be one it is by invite-only. You would think that with over 3 million article views I'd get an invite, but I'm still waiting for that. If you can help me become an official LinkedIn Influencer, email vaughn@grantcardone.com. Make no mistake about it, though—whether I have an official title or not, I am an Influencer because I influence thousands of people on the platform every day.
I do this in 4 steps:
1. Start—The first step is to begin. Create an account and commit to posting content. Don't just be a one hit wonder. Write at least a few articles every week. Use other social media platforms to post these articles and draw people back to your LinkedIn. To grow your brand and awareness you must be omnipresent.
2. Post often—Don't worry about dropping too much content. You should be worried about posting too little and nobody knowing you. The only way to get attention is through frequency. Those who quit following you because you post too much aren't your market and won't buy from you anyway.
3. Create varying content—Use a variety of content in your articles, drop in some videos, photos, quotes, and links to other articles and blogs. I post on sales, finances, social media, real estate, marriage, entrepreneurship, business, and more.
4. Stay with it—No matter how important your position or how busy your schedule, you have to continue with it. It takes a lot of energy. Will you have the time to post frequent updates? Those are things you need to figure out.
You don't need to waste money on ads on LinkedIn, and you don't need a premium subscription either, although I personally have a premium account because it allows me to send more messages to key prospects. Just don't spend money before you're taking massive action.
Here are some more practical tips for LinkedIn you can takeaway today:
1. Profile—Don't have an unfinished profile, take the time to fill it out right. If you are going to be on LinkedIn, commit to it. Fill it all out and look at highly successful profiles in your space.
2. Recommendations—If you don't have any, ask for them. You never get what you never ask for. A recommendation is like a testimonial that is social proof for your brand. You want to have people recommending you.
3. Join Groups—Find groups that relate to what you do and start participating in them. The more engaged you are the more you'll get from it.
4. Add Skills—Don't be shy about what you can do because this is the place to tell the world what you know about and what you can do for people. You need skills in this world—lots of them. I'm always adding skills to my arsenal. If you actually have the skills you say you do, people will endorse you for them. Make it your goal to get 99 endorsements for each skill you have.
If you really want to get great on LinkedIn, you have to learn to pitch yourself. LinkedIn is really about pitching you, your brand, and your company to the world. Everyone has a brand. You create your brand. I have branded myself as a promoter-marketer, author, speaker, salesman, social media driver and someone that is willing to work and grind and do whatever it takes. How have you branded yourself?
If you don't know, you need to start figuring it out. You should be able to identify your brand with just a few words that capture what you do. Think of people you really admire and you will find that you respect him or her for the thing they do and promote the most. That is their brand.
Start making a list of who you are. It can be quite big because you are a person capable of many things.
Here's my list:
World's Top Sales Trainer

Keynote Speaker

Successful Entrepreneur

Reality TV Star

Military Supporter

Real Estate Mogul

Father

Husband

Philanthropist

Closer

#1 Twitter Business Coach to Follow

Innovative Show Host

Best Selling Author

Social Media Expert

Executive Producer

Leading Streamer

#1 Forbes Marketer

Top 10 Most Influential CEO

Savvy Investor

Fox News Contributor

Mentor to Millions

Entertainer
Which of these things do you most know me as? Let me know in the comments below. Branding and advertising are a result of actions, not what you spend. Businesses and individuals have become far too reliant on spending to get attention and don't how to simply build a brand with action.
Merriam Webster's dictionary defines branding as, "the process involved in creating a unique name and image for a product in the consumer's mind, mainly through advertising campaigns with a consistent theme."
LinkedIn is about branding yourself. What is the brand you are creating today on LinkedIn? How do people see you? Your brand is the most valuable asset you have and will determine your value in the marketplace.
LinkedIn won't be going away anytime soon. Microsoft recently bought them for $26 billion. They are connected with Lynda.com now as well, a training network where people can take courses to learn more skills. Brand yourself on LinkedIn, have a great profile, write content, and make it a priority in your social media strategy.
Be great,
GC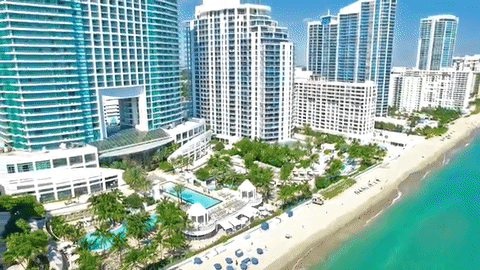 P.S. Don't forget to sign up for 10XGrowthCon, an explosive 3-day event held at The Diplomat Beach Resort bringing the top entrepreneurs and business people together in one place for a great weekend of networking and learning. Learn more here.
(Visited 111 times, 1 visits today)
About The Author